With major e-commerce players like Amazon, Flipkart, Snapdeal etc locking horns to make the most of the festival season buying by lining up massive sales and other festive offers, there is a surge in the hiring of temporary staffers for all the orders that are going to pile up during the next three months. Data reveals that over 1.3 lakh temporary jobs will be there for the taking during this period with over 50,000 just in the e-commerce segment. The demand for delivery persons, logistics personnel and customer care staff has peaked leading to massive hiring by different companies. This demand is led by e-commerce and logistics players rushing to cope with the massive increase in order and sales volumes.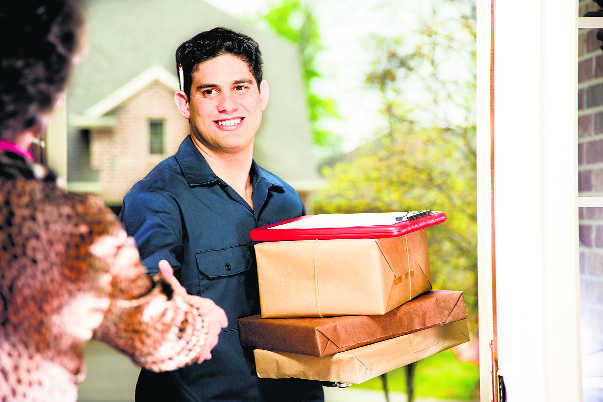 AasaanJobs (www.aasaanjobs.com), one of India's leading HR marketplaces connecting employers, consultants, and job seekers, has revealed a huge demand for temporary hiring in the logistics sector during the ongoing festive season. The platform has registered a 200 per cent surge in the demand for temporary employees in logistics, particularly for delivery boys and van boys.
This year the demand has seen over 12 per cent increase than that last year.
While e-commerce and logistics companies are offering the largest numbers for these positions, the FMCG/F&B sector and the hospitality sector are also contributing substantially to the total 307 jobs available on the platform for delivery boys.
New Delhi, Gurgaon, Bangalore, and Mumbai are the most popular locations for these opportunities.
Speaking on this development, Dinesh Goel, CEO, AasaanJobs, says, "It is important for us that these trends are being spotted. Identifying such opportunities and connecting potential employees and employers with each other is what our portal is all about. We have worked hard to put together sourcing strategies to meet this demand, and are ready to serve both new and existing clients with their temporary hiring needs – be it for this festive season, or upcoming ones."
Most of these workers are paid between Rs 5,000 to Rs 15,000 depending on the company and the performance level. ""Considering the lucrative incentives offered, job seekers are waiting for festive season hiring to earn extra", says Goel.
Apart from the blue and grey collar workers the demand for those with high-end skills is also high in temp staffing. Banking sector, mobile companies, hospitality as well as auto sector are where those with niche skills and tech knowledge are being preferred.
Three cheers for Gig economy
All this goes on to prove that temporary staffing is gaining ground in India and "Gig Economy" is here to stay.
Gig Economy is characterised by temporary positions and on-demand contracts with independent workers.
The 'gig' or 'shared' economy, however, is a global rather than just being an India-specific trend . Though India is one of the top countries where gig economy is the culture due to historical reasons.
Over the past few years several temp staffing companies have set up base in India. These include Adecco, Randstad, TeamLease, Manpower etc.
"Gig Economy is here to stay and will not just be limited to the entry level positions in career progression as is the norm today. India is set to follow global trends and employment which has been considered as a source of income leading to social stability, would undergo a paradigm shift towards aspirational career growth and is an emotional way of expressing oneself", says Subramanyam CEO of Ascent HR.
Society too has started recognising different careers and does not frown upon any job be it that of a driver or a plumber or electrician. Skill development initiatives of the government have recognised the concept of skill certification and skill upgradation making the life of ordinary people easy and when coupled with another initiative of universal minimum wage, job diversity will be an accepted reality.
It is a win-win situation for companies as they get the flexibility to employ workers who can get to work quickly and stay on only for as long as they are needed. And, as a company's needs change, an external workforce can be scaled up or down quickly. But in the absence of proper regulation this euphoria may not last long for the employees. "Thus, there will soon be a need to regulate temp staffing practices", adds Subramanyam.
For any hiring requirements, do visit the OLX People website.
Media Contacts:
media@olxpeople.com