Smart, quirky designations are pushing the start-up wagon. Their new emphasis is on busting the workplace stress and bring about an environment that enhances employee performance while expecting the best out of them Work is worship; more stylistically; showmanship: You do what you are designated to do, in a fashion that derives your name from it. That's why there are fancy designations as you move up the ladder in an organization. Right? Not exactly, if you look at these monikers: Chief Farmer, Idea Cultivator, Chief Crack Officer, Sales Ninja, Marketing Rockstar, Linux Geek!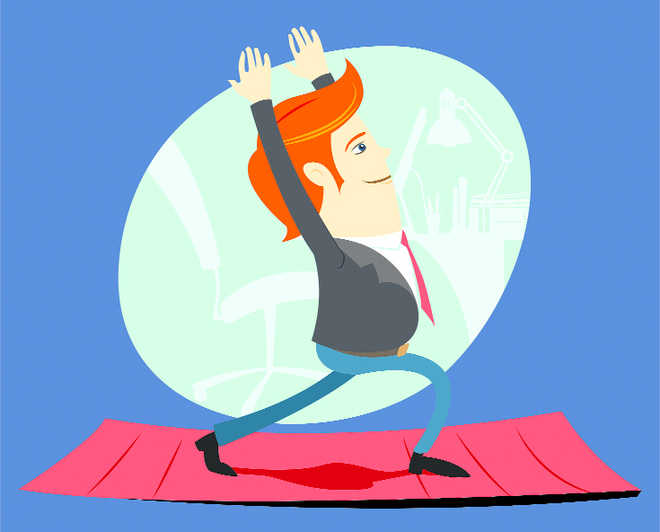 The switch is thanks to the present genre of revolution brought about by start-ups revelling in a vibrant ecosystem as well as their employees' morale. The collective thinking and coordination among various teams has led to a host of quirky, unconventional and catchy designations.

"We wanted a designation that reflects our role in the organisation. If you scan traditional designations, the role of a particular person in an organisation is not reflected in a spirited, or in a way that weighs less on his shoulders. We concluded that a job title must defines a role in a less cumbersome manner," says S Madhusudan, founder of back2basics farm, a unique Bengaluru-based farm-to-fork company that supplies locally grown organic food with same-day-as-harvest doorstep delivery.

So, Madhusudan uses the designation of Chief Farmer and his daughter Bhairavi Madhusudan, that of Idea Cultivator. "Since farming is my core area of activity, I designated myself as Chief Farmer. Similarly, my daughter looks after fresh ways to generate more business, so she re-designated herself." Madhusudan says the makeover prompts an employee to look beyond a corporate house's stiff-neck cultural signature.

Vineet Jain, CEO & founder, Loanstreet.in, says quirky, offbeat designations help in attracting young talent, in breaking the ice during conversations with customers, suppliers, employees and investors. This also helps junior employees to open up with seniors. For example, the operations head in our company is called Chief Firefighting Officer (CFO). Since he handles multiple geographies and product lines, he requires a lot of coordination with the freshers as well as other employees."
Among many such designations are Cartoonist and Technology Alladin. "The Cartoonist is the marketing lead guy who takes cares of digital marketing involving a lot of creative thinking and humour as well to attract the web traffic. Similarly, we don't want our most experienced guy to be called chief technology officer. Technology Alladin is more appropriate." His company started 14 months ago as an online market place for financial products and services offering a prompt and customized solutions.

Vineet hopes to bridge the conventional hierarchy level where an employee "feels comfortable to approach a senior, improving communication between the two. "In a start-up an employee is subjected to multiple roles, rolling on from one role to another also helps in checking the attrition rate."

Industry experts say employees need a feel-good factor to motivate them. If the work environment offers a less-tense atmosphere, while at the same time, encouraging one to put one's best foot forward, it leads everyone to work even overtime to stretch oneself. This can be a win-win situation for a human resource department struggling to retain good performers. "Fancy designations attract, but in the end, it's the cumulative effect of business generation, work environment and an organization's ability to retain performers that helps establish business groups," says an HR consultant. Siddharth Gupta, marketing head, Aasaanjobs, says new businesses are putting up a structure for a very young workforce. "Designations matter. These can make more sense if taken in a joyful manner. Gupta's company is an online HR market place for entry level and blue collar jobs.

HR experts say designations are a tool that helps an organisation sharpen its recruitment framework, attract the right candidates and streamline processes in the system. At iTraveller, a Bengaluru-based technology-enabled marketplace that helps plan customised holiday packages, there are Chief Crack Officer (responsible for product innovation), Chief Jolly officer (to organise fun events at workplace given the high stress levels in a start-up) and (Manager-Chaos) to keep everything under control. Similarly, at UrbanClap, an app-based service marketplace connecting customers to service professionals has a Chief Delight Officer-HR, Social Bird (someone who looks after social media team and The Matchmaker, taking care of the algorithm.
For any hiring requirements, do visit the OLX People website.
Media Contacts:
media@olxpeople.com